Hi, my name is Courtney Brinkerhoff and I'm married to a 25 year old kid. Oh, and I suck at taking pictures with my phone. The proof: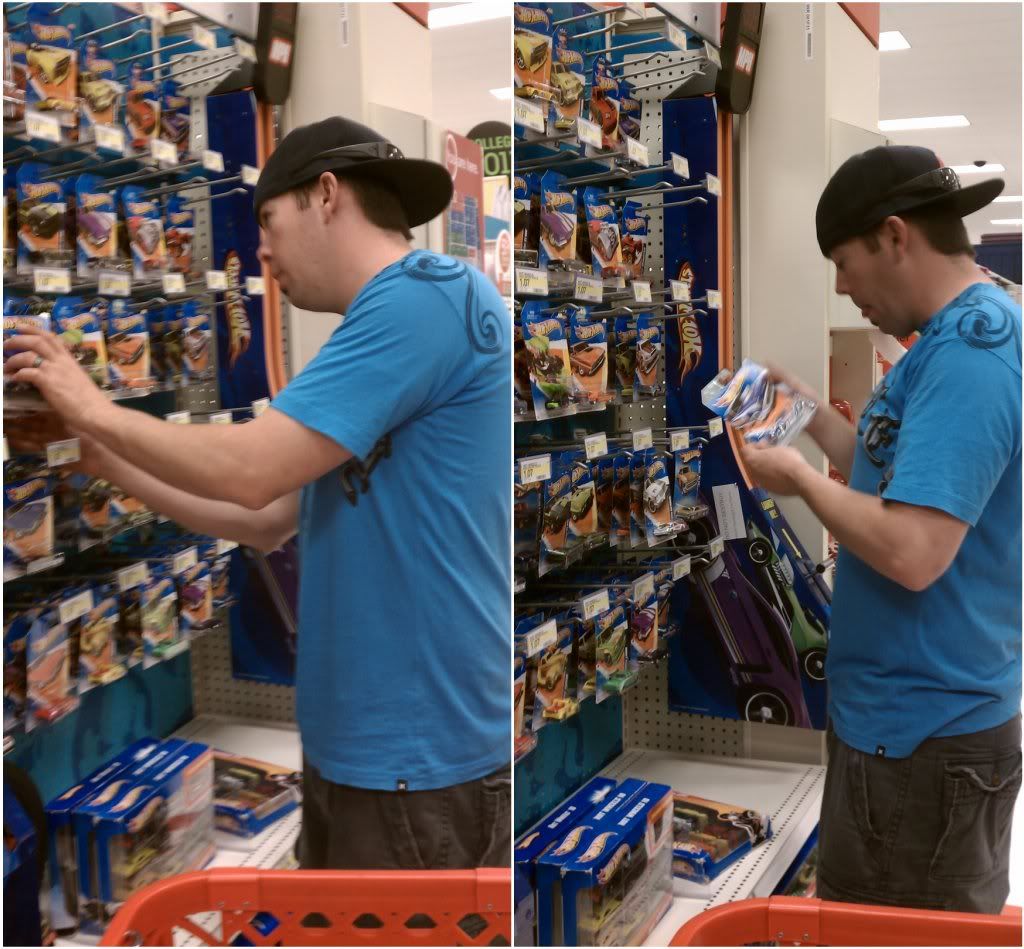 "The hot wheels section is the first and most important stop I make."
"I have to play with the bouncy balls here, because walmart has them locked up so that kids like me won't bounce them all over the store. Ooooh look! These are on sale!"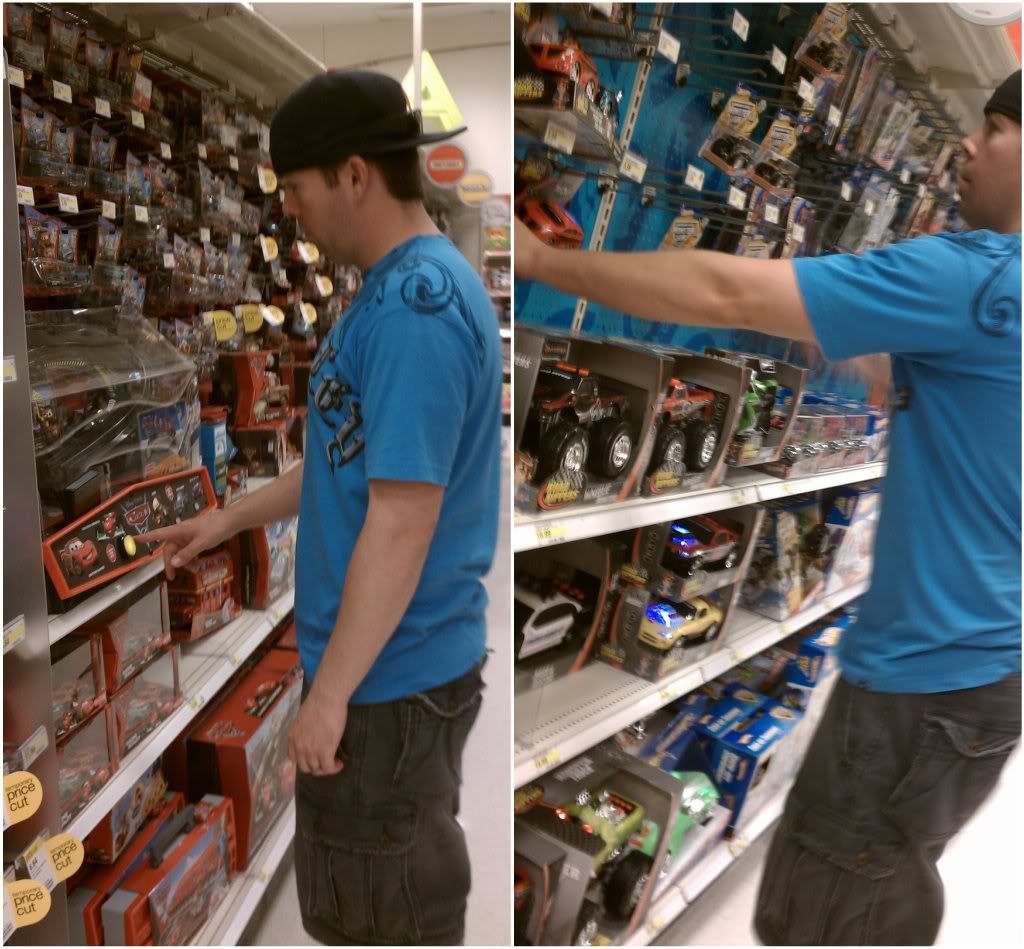 "If I see a button on a toy I have to push it. I just can't help it....in fact, my goal is to set off every single toy on the aisle at the same time. :)"
"My mom wife won't let me buy one of these... so I have to take advantage of every opportunity I have to play! (Rude, right?)"
"When I grow up I want a nice shiny bbq. Until then, I'll use the stores toys to play pretend. If I break something, my mom wife will have to pay for it :)"


"Hot wheels can only hold me over for so long. When I grow up I'm gonna build me a hot rod!"
I bet you wish you could go shopping with us, right? At least our

future

kids will have a blast shopping with daddy :)
P.S.

We bought Just Dance 2 and Jillian Michaels 30 Day Shred...I'm sure you can guess that I'm the only one that got anything out of this shopping trip :)