I don't know about you, but this was the first weekend in a long time that could not come soon enough. We were in serious need of some r&r, and to just hangout together. Our weekend was full of everything we needed!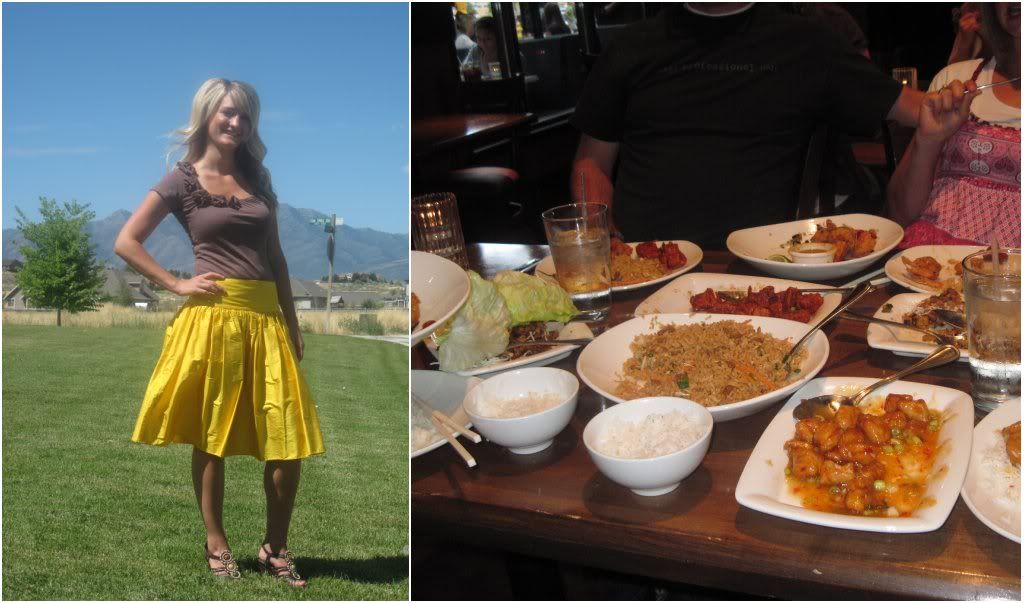 New outfit. New friends. New restaurant.
What a good night :) I'm so glad I finally understand the P.F. Changs craze. YUM!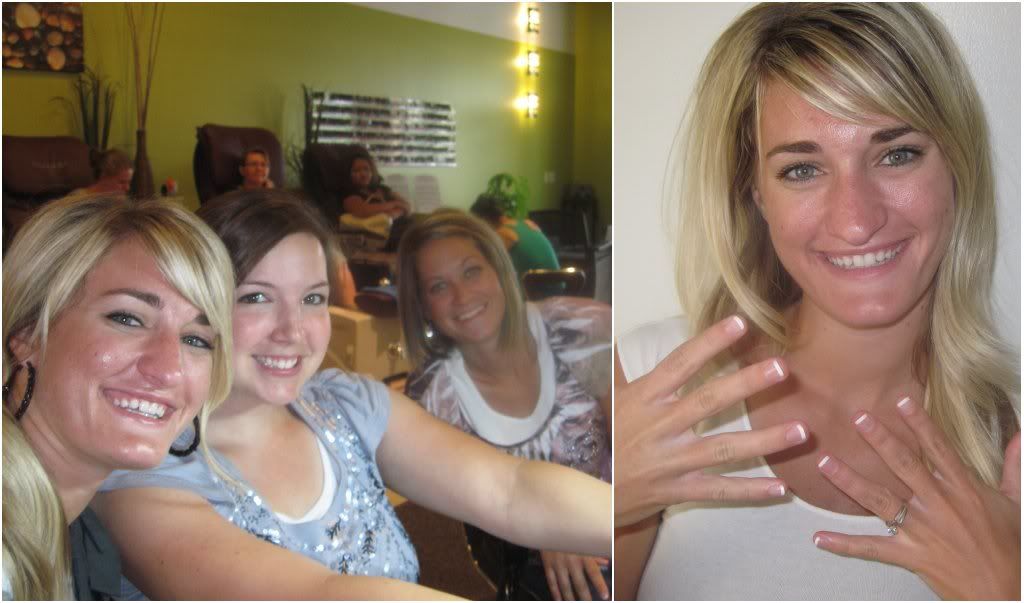 It's official. I need to treat myself to a mani and pedi once a month!!

(Ha- like that will happen)

Seriously though, over 3 years is just way too long. We're already planning a play date for our husbands so we can do this again asap ;) Best girl time ever!
We forgot how yummy Texas Road House is... those rolls and their butter?! I may have had 6, ok probably 7, but I don't regret it :) And we got to enjoy it with awesome friends, who just happen to have an adorable baby girl!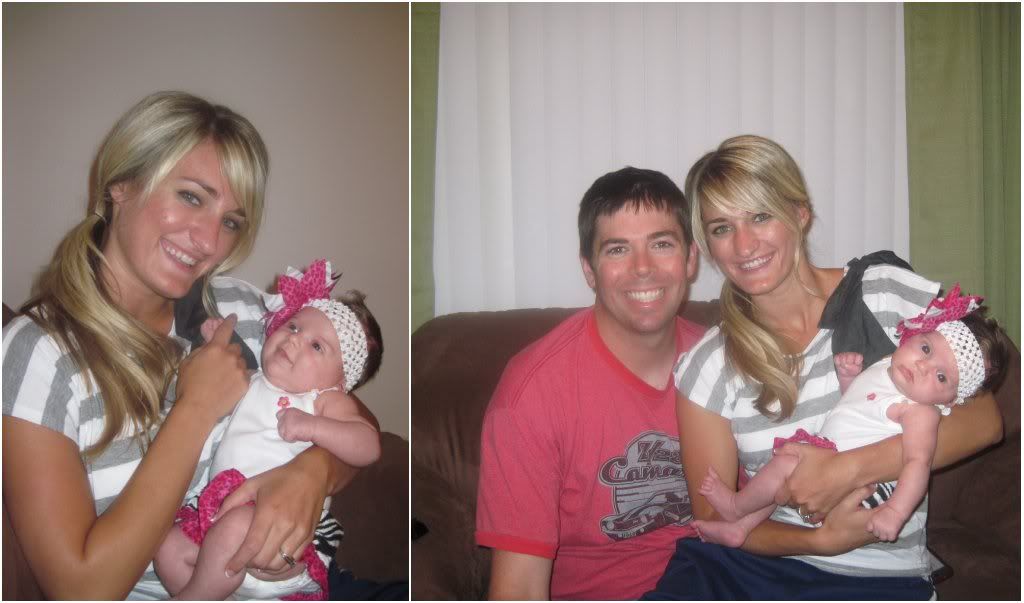 Two words: baby hungry :)
(who spies my favorite pair of shorts, the ones I always steal from Eric?? We love our comfy clothes haha)
The rest of our weekend was spent snuggling, eating junk, taking pictures (that he obviously didn't want to smile in), being a handy man, cutting hair, and enjoying each other. Why can't every weekend be this good??