I am so excited to join in with Jessica because, well, I just love to

smile

! :)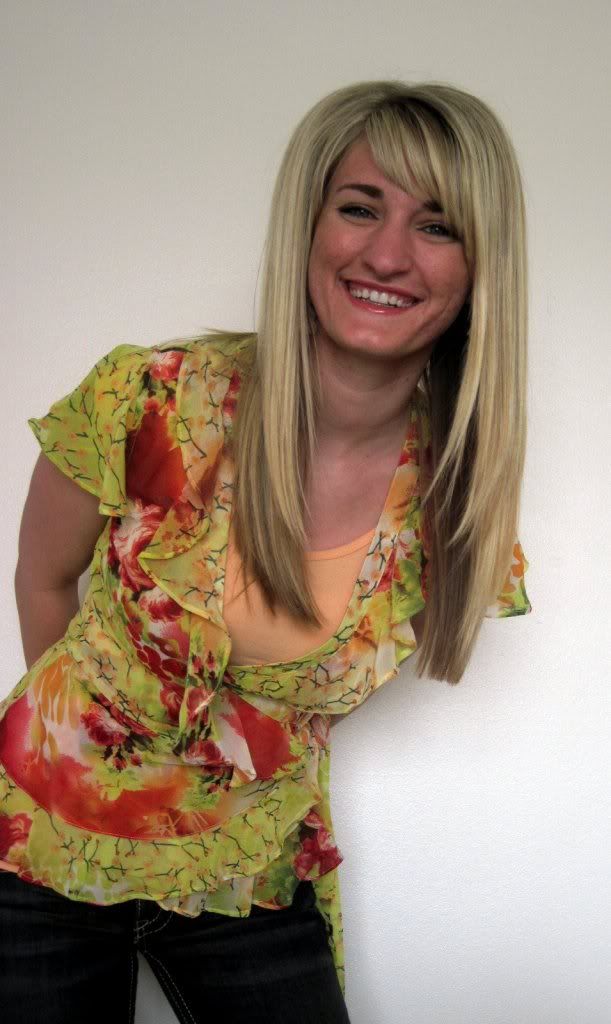 I smile

because my face is finally starting to show signs of healing! I'm noticing the break outs are happening few and far between.. woo woo! I still have ridiculous amounts of scarring, but in time those will fade. Hopefully. I'm trying to get used to these imperfections. :) For those of you who live in southern Utah: if you need any dermatologist needs...please go see

Tim Nowatzke

. You will NOT regret it!
I smile

when I tell my husband we'll go shopping where ever, and for what ever he wants for his birthday weekend.... he chooses to go shopping to buy me some capri's. What?!? How did I get so lucky?
I smile

because I get to have serious girl time today watching this movie :) This is the ultimate girl movie and definitely my favorite!

I've never seen the original, or read the book. Definitely on my list!
I smile

at the thought of being a mommy one day. i. can't. wait.
I know this picture is a little blurry, not the best. Oh well. You need a little mystery.
I smile

at how attractive my Eric is. mmHmm... I'm so lucky this man is all mine. Oh and

I smile

at how happy Eric is about that silly gun!
I smile

at the idea of shopping with my mom-inlaw and sisters-inlaw tomorrow! Looking forward to some girl time with them!
I smile

at how happy my tummy is. I ate a whole bag of these in two days.
Wait. Crap. A whole bag...in two days? I don't smile, I frown!
So bad. So gross. But sooo delicious!