I'm just going to put this out there... I'm not the best wifey in the world. Dang it. Since Eric's birthday was on a Monday (yesterday) and he had work AND school, I really wanted him to have a special birthday weekend. And maybe a little surprise party. Ask me if any of that happened?! Our weekend was...pretty normal, but in a good way. It was a happy, fun, friend filled weekend with zero surprise parties. Please help me out here, I don't come from a party throwing family, so I have no clue how to go about putting together a SURPRISE party!! I'd love some tips so that next year I can try to throw my man a surprise party!!


Friday

night we went out with one of my best friend's (Jaicee and I met in hair school, we just LOVE Mark and Jaic!) and had a great time! Dinner, bowling, ice cream...what's not to love?! Especially when Eric and I barely beat them at bowling, earning ourselves some free ice cream! :)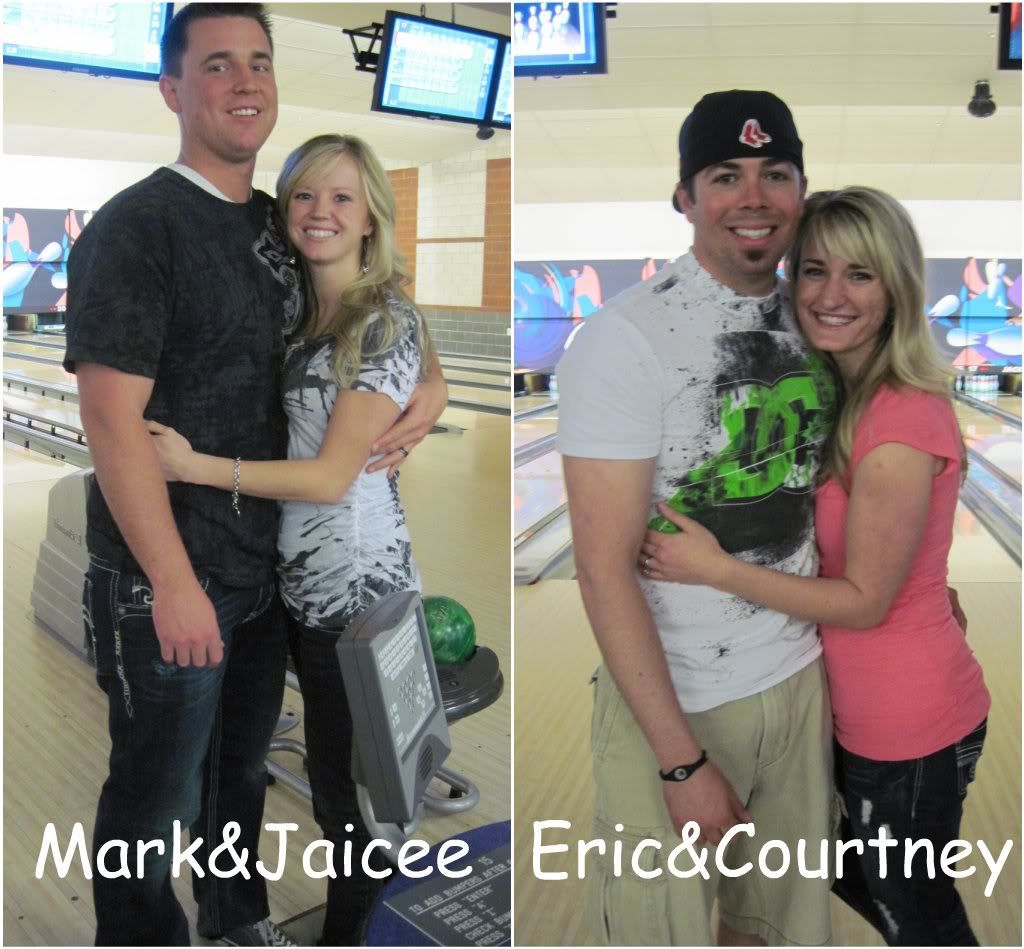 Saturday

we did a little shopping and then went shooting! (Yes, Eric got his birthday present a few days early.)
Bullseye for the birthday boy!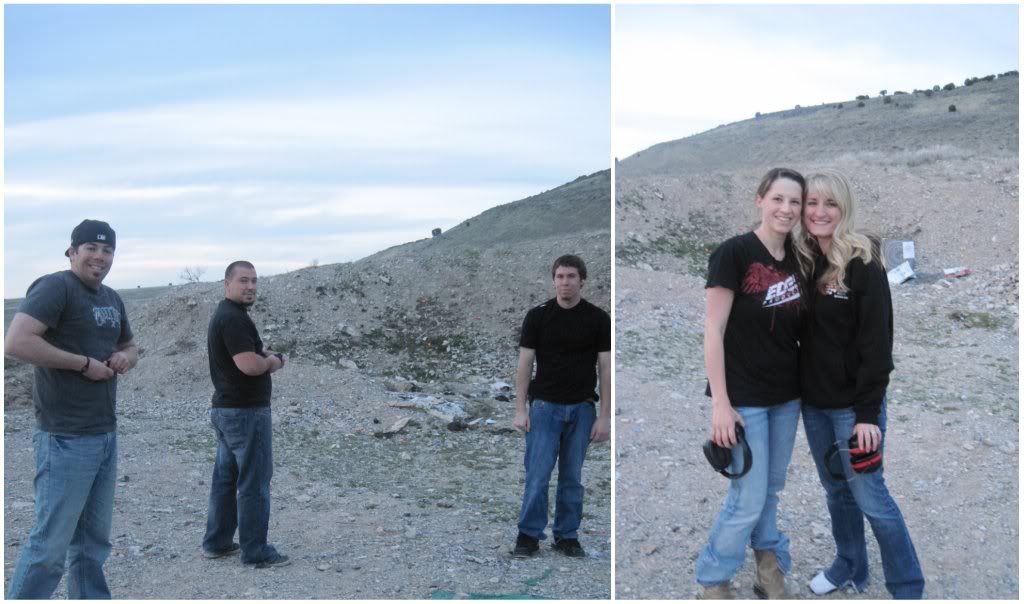 Cheesy Eric with his birthday gun!
Sunday
was so laid back and relaxing! After church we invited our neighbors over and had lunch. Once lunch was finished we popped in a movie and took a nap. Yep that's right. We all took a nap. Our friend's, their two kids, me and Eric. Asleep in our little living room.... haha! I wish I could've taken a picture, but I was sleeping instead :) When we all woke up we ate some dessert with dirty spoons. Oh it's true. Eric thought the dishwasher was clean.....
Come over anytime! We really know how to make you feel right at home! We'll make you take a nap, feed you yummy food with dirty utensil's, if you're really lucky...that yummy food will be a week old! ;)

No worries...the food was NOT a week old!
Monday
(Eric's birthday) we met up for lunch at Taco Bell. It's our unhealthy, nasty little guilty pleasure haha. It really was a pleasure though because Eric didn't have to eat a sandwhich for lunch, and this was our first time meeting up for lunch on a weekday since moving up here!
Longest run-on sentence ever?
After work we went out for pizza!
He LOVES taking pictures... can you tell?!
Eric had to go to school after dinner, lame, so I baked his cake and made the frosting while he was gone! Of course I messed up on the frosting and had to dump it all down the drain. And of course I didn't have enough ingredients left to make a second batch. So once Eric stopped at the store, I made the frosting, and everything cooled off enough to throw together, Eric finally ate birthday cake. At 9:30. Freakin' baking...I do NOT love you. But I love my Eric. I hope he had an amazing birthday/weekend. I know I did! :) A huge thank you to friends and family for Eric's birthday love!