...and we didn't even wear ugly sweaters! This was kind of a last minute party so I didn't have long to search for sweaters and I just couldn't find any. But hey! We tried.... I wore a sweater of sorts :) And Eric definitely tried to get a laugh out of his.
I think we did pretty good, despite the fact that we aren't wearing ugly sweaters :) What do you think?
We had such a FUN time at the party! The hosts (my bestie Jaicee) spoiled us, and we made new friends! We loved checking out everyone's sweaters, ate the yummiest food/treats, watched some football, and attempted to make gingerbread houses.

I'm totally making a sweater for Eric next year! I mean, look at how happy they are about these ;)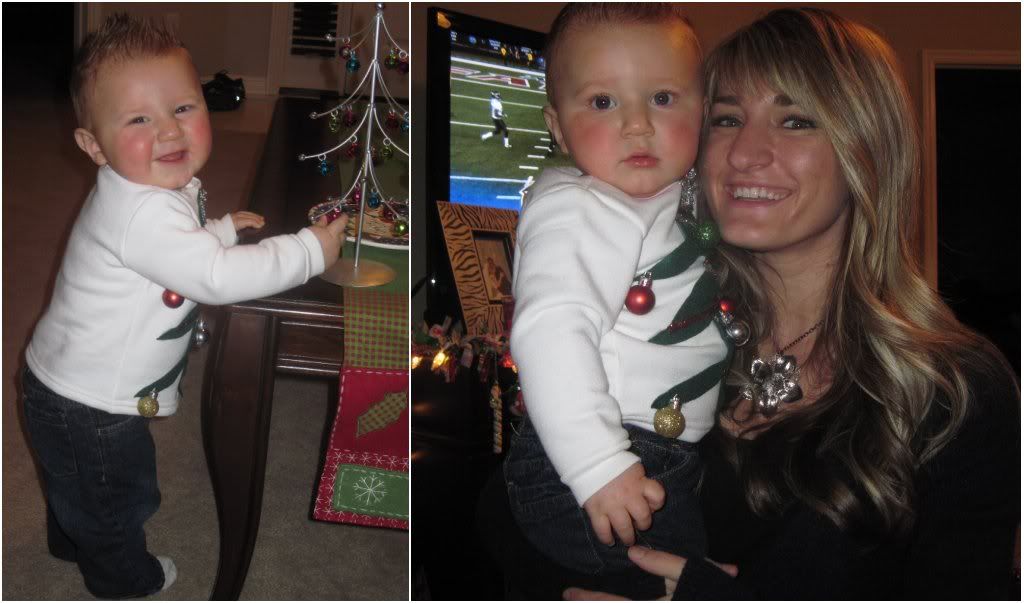 Our house pretty much sucked... it fell apart right after we took this picture :(
I love the Christmas season! I just wish it would last a little longer, and life wouldn't be quite so crazy, so that we could enjoy it a little better!
P.S. Head over to Tatiana's blog to check out my

guest post

. I got a little serious over there and talked about an experience I had that was SO hard for me. It's always scary to be so open about something so personal on the internet... so I'd appreciate lots of love, not hate with the comments :)