Eric chose where we went to breakfast this year. I specifically said no I-Hop or Denny's so he picked the closest restaurant to them :) All I can say is that you shouldn't be surprised if we both have heart attacks this week.
not pictured: a plate of pancakes. Ridiculous.
I'm already looking forward to our Christmas Eve breakfast next year! And Eric's not choosing the restaurant ;)
For our matchy shirts we decided to go with some cute button down tops. That's about the only thing they have in common, but that's ok! Right?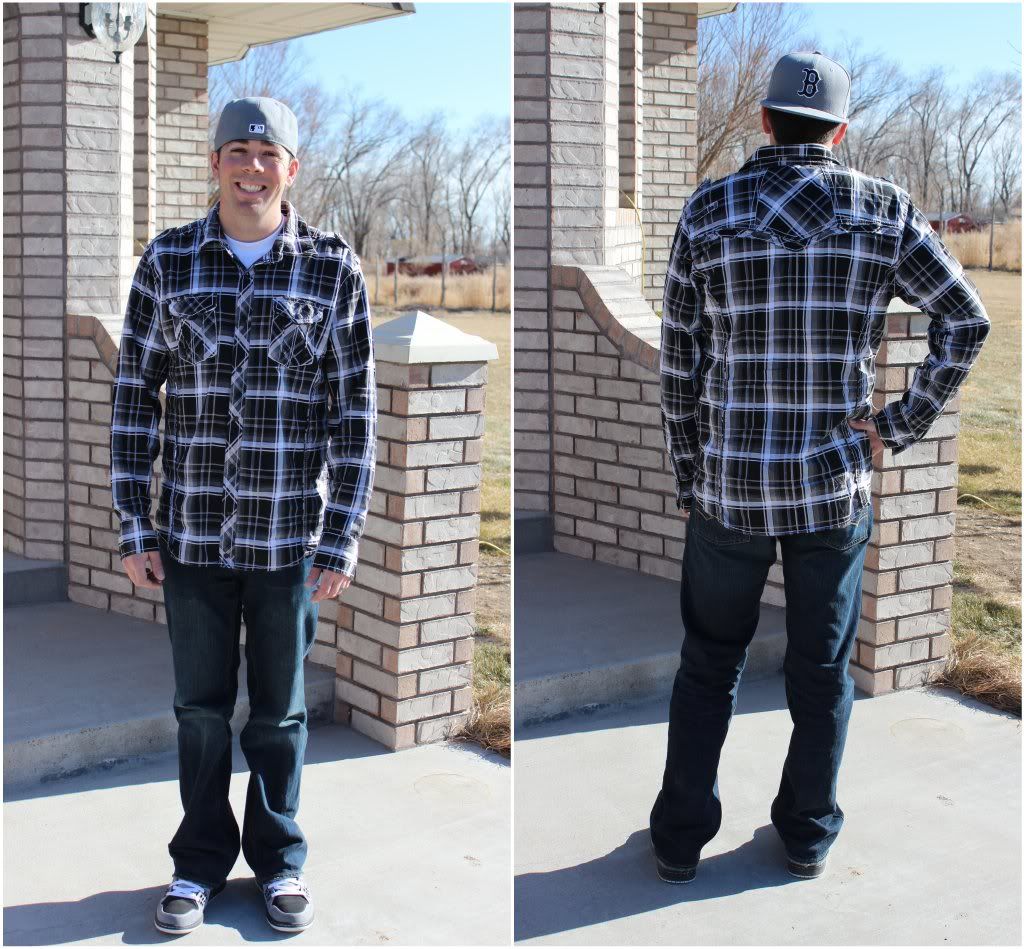 I told him to pop it like it's hot in these pictures because let's face it. Hubs is hot stuff.... mhmm ;)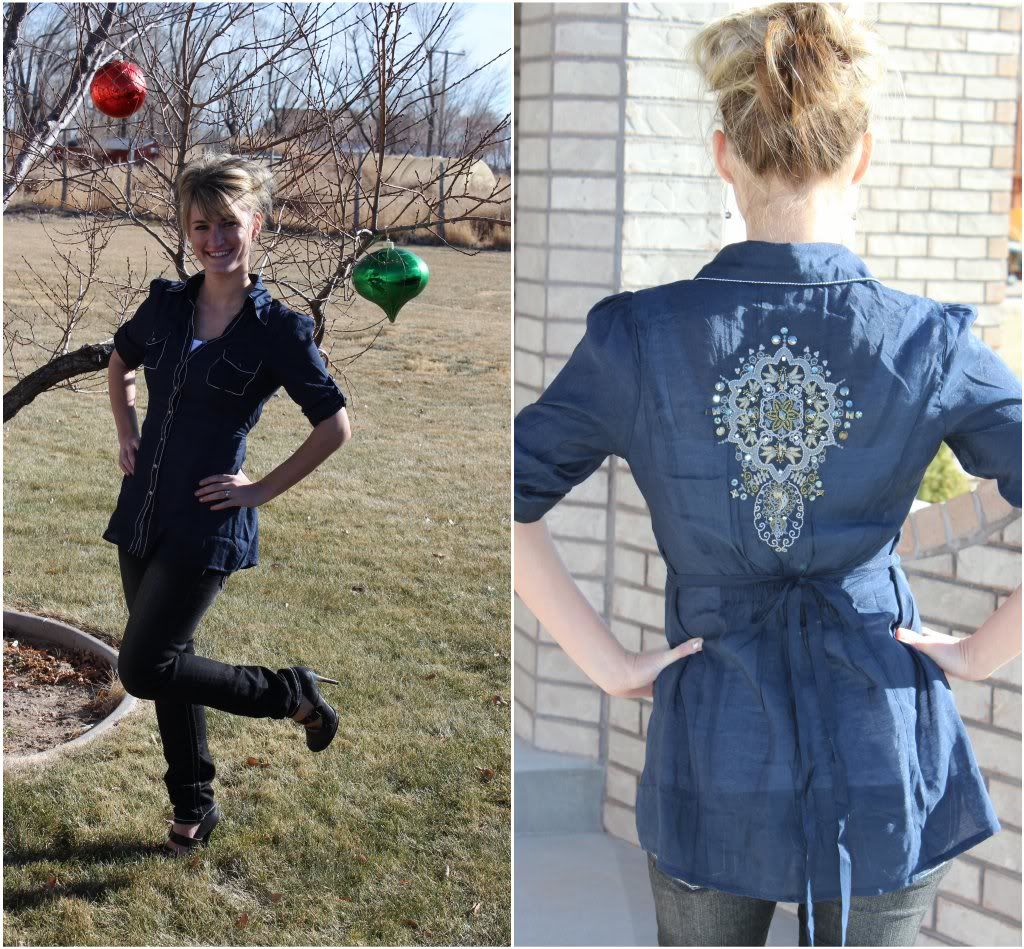 So, how did we do? I love our shirts but I'll definitely start looking for matchy stuff much earlier next year!
I hope you all had a Merry Christmas full of love and family fun!