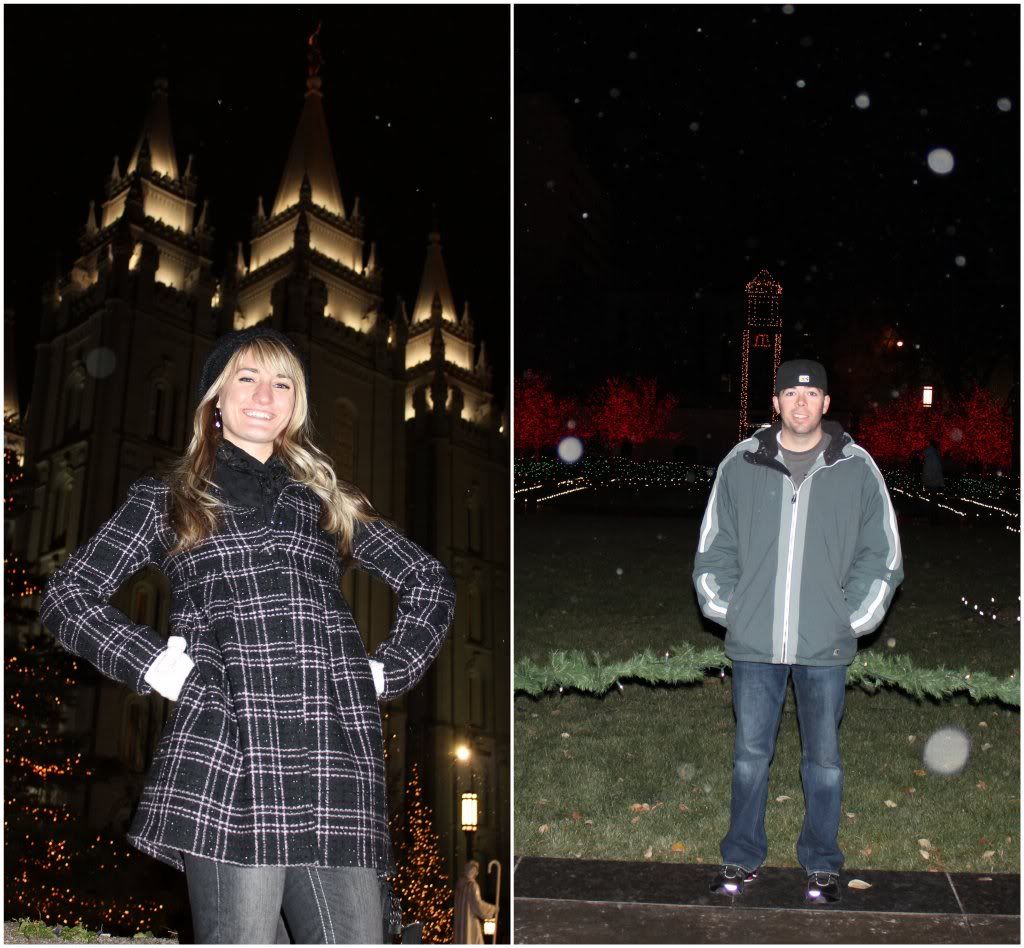 Temple Square always has beautiful Christmas lights so we thought we'd have ourselves a little Christmas date.
We shopped, we ate, then walked around to see the lights.
You would think that should've made the night very romantic.....
but a million people + snow = 1 very ornery husband.
So I didn't get all the pictures I wanted.
And the pictures I did get I don't really love.
But that's not the point.
Christmas is only a couple days away.
Spending this time with my husband and loved ones while celebrating Christ IS the point.
And that's exactly what I plan on doing :)