It took alot of work to talk Eric into going on this cruise! I'm not sure why he had to give me so much grief leading up to our vacation, but he just wasn't very excited. So I chose Mexico because I wanted the beach and sunshine, and I knew Eric would love spending time in Mexico again. He served his mission in Mexico City so he is 100% fluent in spanish plus he knew the mexican slang. It was SO awesome to see him in action. He fit right in and the people just loved him. And lucky for me... he had the best time ever! :)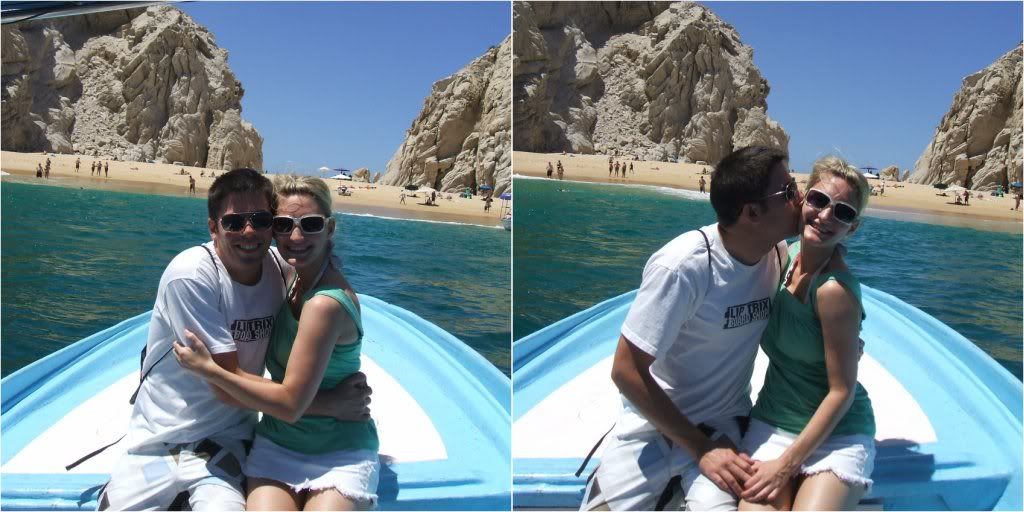 Lover's beach. Need I say more?
We really liked Cabo's beaches, but not the town.
Don't ask my why, but I am in love with this picture! I want to blow it up and frame it haha!
We did a little more sight seeing in Mazatlan and went on the worst horse carriage ride ever. Definitely our least favorite of all 3 ports.
My little dress Eric bargained for. Knowing the language came in very handy!
Darn. Those just would not fit in our suit case! ;)
Puerto Vallarta-our favorite!
We rented a jet ski and had the time of our lives!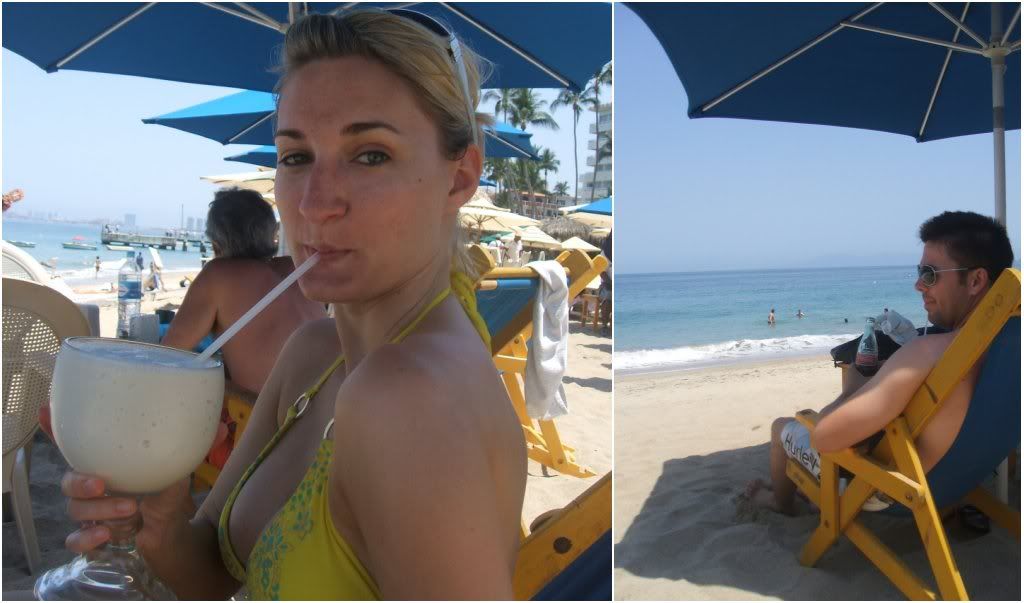 Just relaxing and living the good life ;) Best/biggest virgin pino colada ever! And the coke is best in Mexico!
We can't wait for our next cruise!! Oh and if you want our opinion...Royal Caribbean is the only way to go :)
p.s. Did anyone notice a couple changes around here? I also spent a few hours slaving over those ridiculous buttons :) What do you think!? Love 'em/hate 'em? I'd love some opinions!!