3 years ago, sometime in October, Eric and I went to Disneyland with my family. We had such a fun time despite the hotel accommodations! You see, we figured we'd get the best deal by booking a suite. Eric and I would have our own bedroom, my parents would have their own bedroom, and my brothers could... well I didn't really care what my brothers did as long as I got my own room with the hubs haha. But the suites in California

(at least the hotels by Disneyland)

are unlike any other. They pretty much scrunch a crappy couch with a pull out bed into a normal sized hotel room and call it a suite. I'm not even kidding. Imagine our surprise as we walked into an ordinary hotel room, besides the fact that there was no room to walk around, and found out that we were practically sleeping on top of my brothers. GAH! And on the crappy pull out bed no less!
My dad went right down to the desk to get them to switch our room and they pretty much told him tough luck! Ah, I was so mad! They did move us to a different room that was bigger, but we still got stuck on the crappy pull out bed, and a curtain to separate me and Eric from my family. I'm really not kidding. It's safe to say that those 5 nights were some of the longest of my life :) I love my family... but the next time we go on vacation together I'm booking a separate room no matter what! No more suites for me :)
While I'm reminiscing I'll share some pictures from the trip. Disneyland is even more adorable at Halloween time! Oh and those of you who asked to see pictures of my short hair (from this post), I have short hair in these pictures :)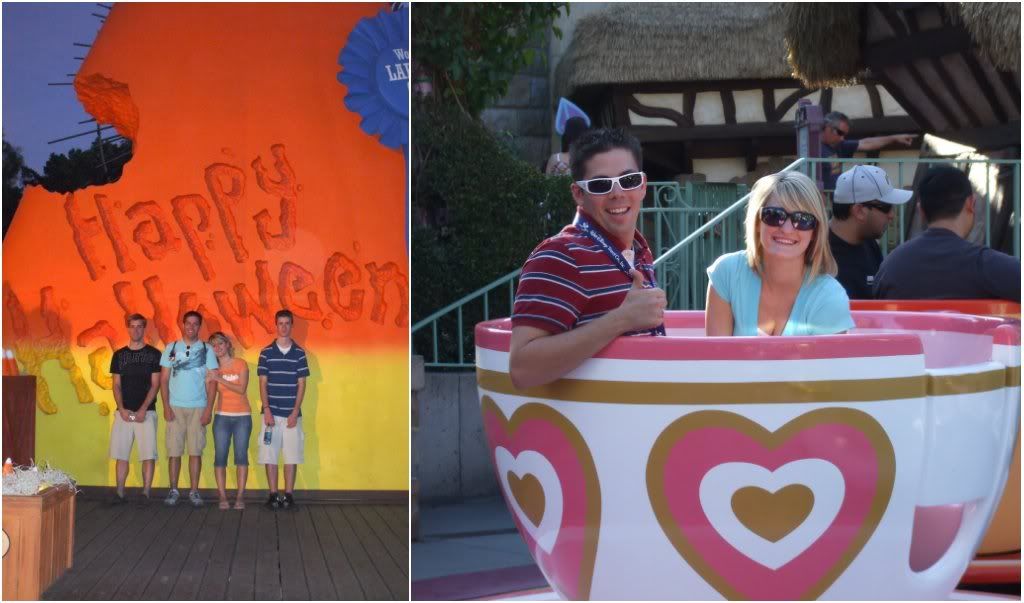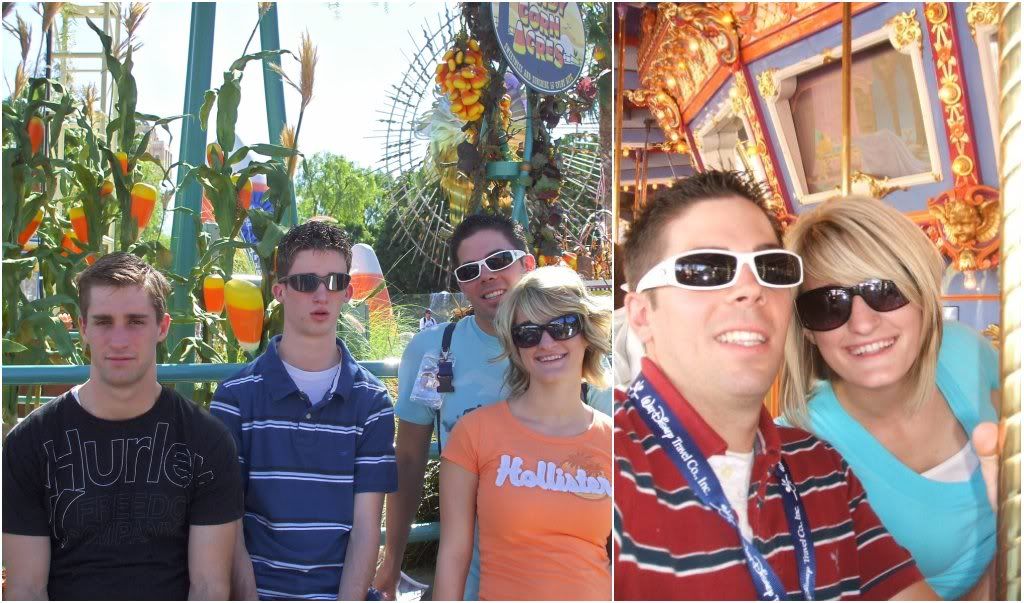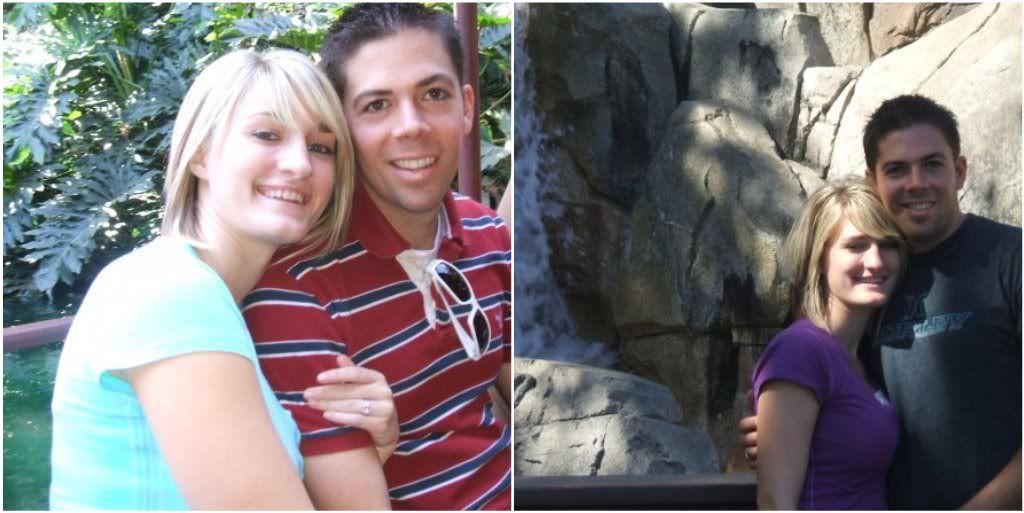 The only reason Eric wasn't pulling the same face as my brother's in these pictures is because 1. we were still cute newly weds and 2. he was still sucking up to my mom. Now that he's got her wrapped around his finger he has her agreeing with him that I take too many pictures. Puhleeease!
Like I said, we had SO much fun on this trip but I was just so ready to have my privacy back as well as a break from Disneyland. We swore we weren't going back until we have kids but Eric and I are just dying to go back! Hopefully within the next year... maybe 2 :) I'd really like to see Disneyland all decorated for Christmas!