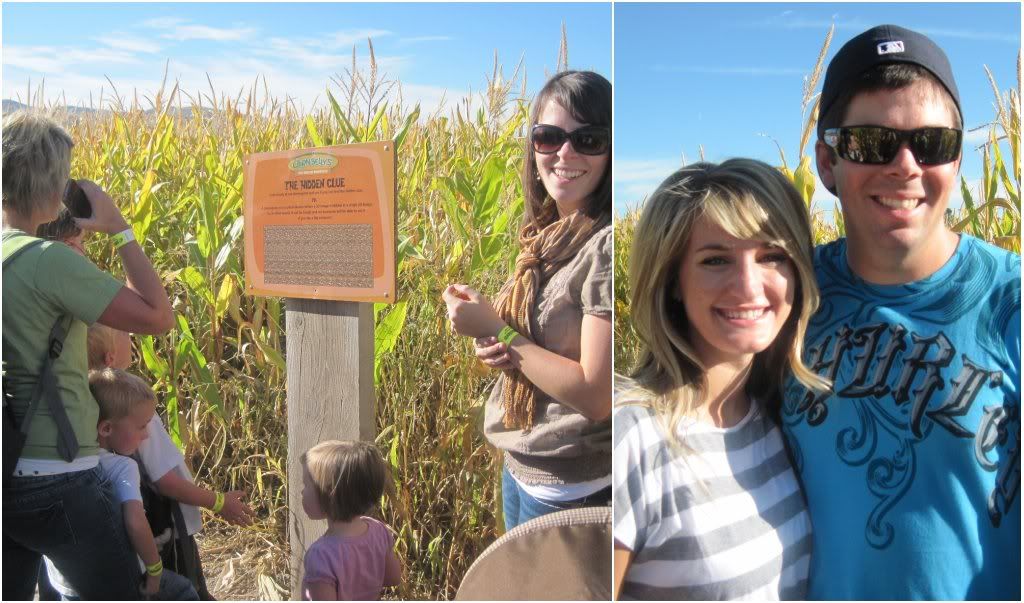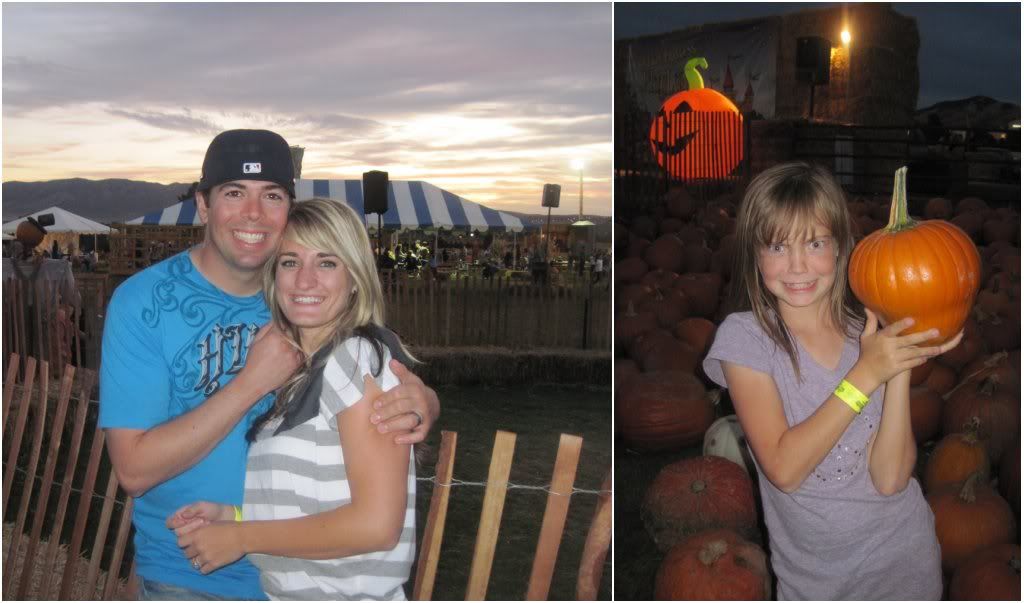 I'm finally getting into the fall/Halloween spirit :) Saturday evening we had the best time at Cornbelly's. That place was like heaven for little kids! We had such a great time with our friends and their adorable little ones!
Some highlights of our night:
Corn maze! The hidden clues were fun but I think we ended up cheating to finish. But only a little... ha!
Lovin' on the little ones.
Pig races, need I say more?
Lovin' on Eric ;)
Watching our husbands race with bouncy air horses.. haha we all may have peed our pants a little from laughing so hard!
Finding funky shaped pumpkins.
The yummiest dinner at Olive Garden.
Hanging out with amazing friends!
I'm pretty sure I'll be able to make it through the miserable winter if we have more good times like these :)