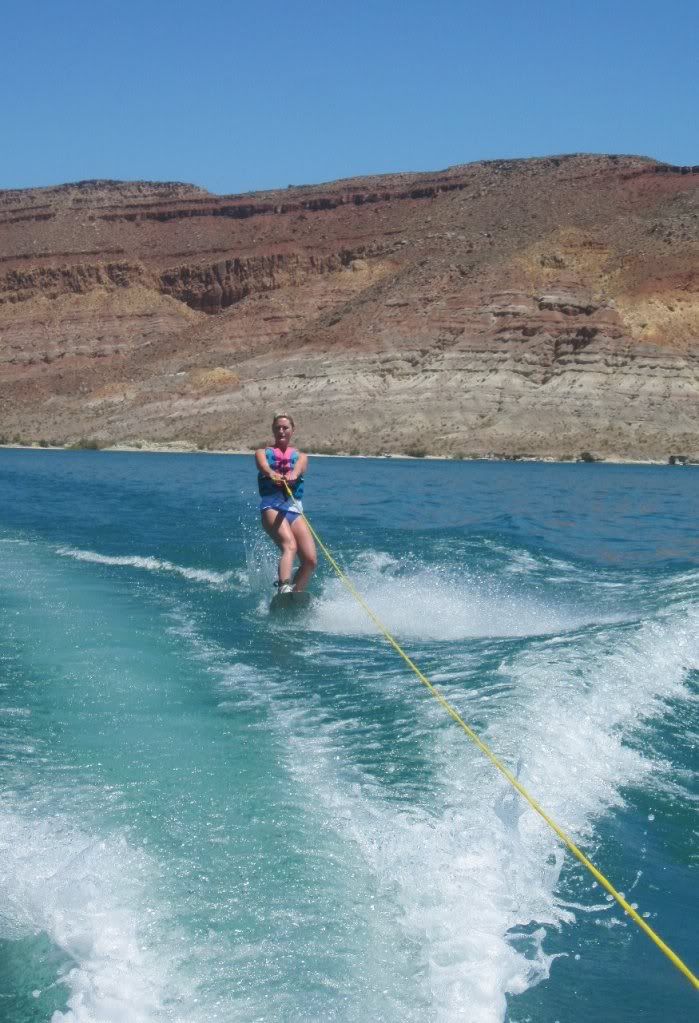 We stood in line for 2 hours to watch the final Harry Potter movie. Loved it!
Yes, we were first in line.
Yes, I was slightly embarrased :)
Yummy sushi. Ok, I admit it... I am not a sushi girl. The Las Vegas roll is amazing because it tastes like deep fried cream cheese. ;) Yum!
No, I am not embarrased to be seen in public with Eric!
Yes, my shoes are amazzzzzing! I'll have to take a close up picture to show them off! LOVE them!
We spent Saturday at the lake finally. It was such a fun time! The only bummer is that I can't jump at all while wake boarding. I twisted my ankle in December and it still hurts sometimes. Yuck!
Yes, my mom took literally over 100 pictures and about 98 of them were blurry :)
Yes, Eric's muscles make my knee's a little weak ;) Those tan lines are a different story! Haha.
We went out to dinner to celebrate my dad's birthday!
Yes, he may be getting old. But I sure do love him ;)
We had the best weekend ever! I'm so glad we got to get out of town together! And I'm so grateful for our amazing family :)