"And it makes me wanna take a back road
Makes me wanna take the long way home
Put a little gravel in my travel
Unwind, unravel all night long
Makes me wanna grab my honey
Tear down some two-lane country, who knows
Get lost and get right with my soul
Makes wanna take, makes me wanna
Take a back road..."
Take a Back Road - Rodney Atkins
I don't know what it is about country music right now, but it just makes me so happy! All I want to do when I am listening to the music is spend my day exploring with Eric. Sooo....
I made us a country play list
And packed a picnic lunch.
We hopped in my honey's truck
I put my feet up on the dash...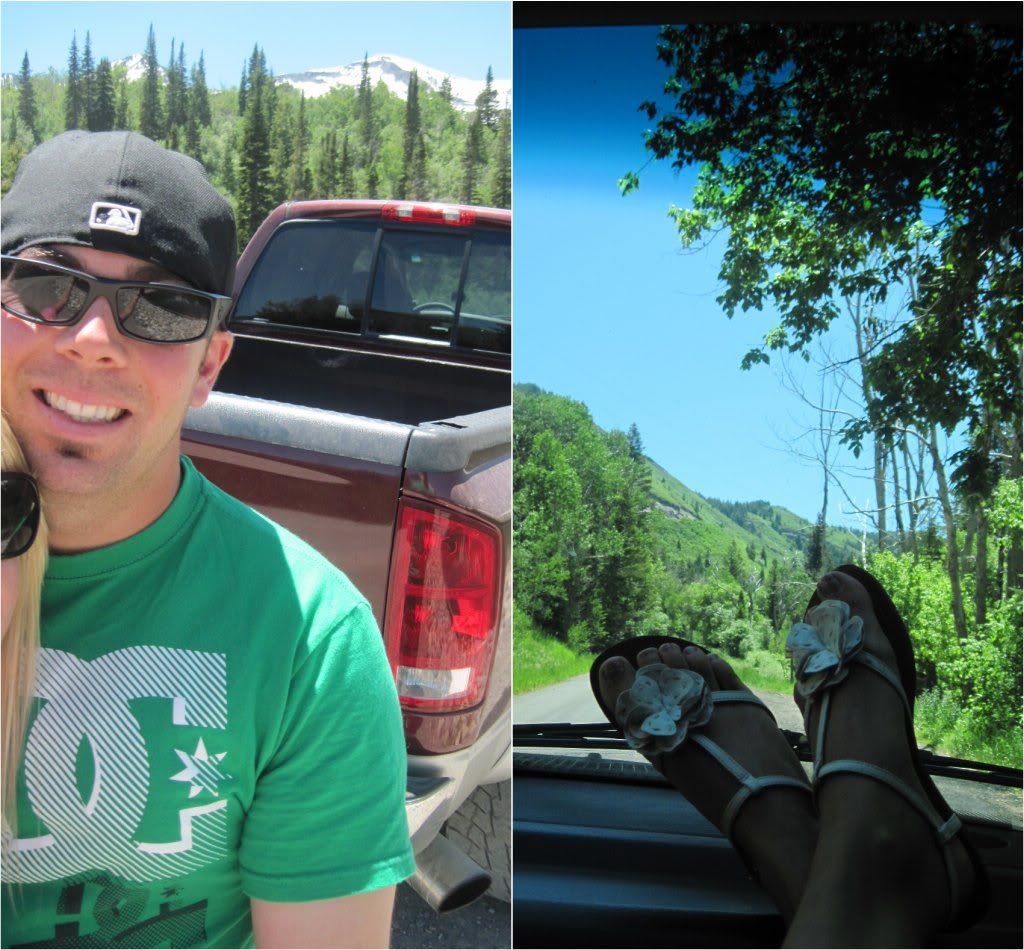 "Oops! Better aim with the camera next time? Haha I swear I'm in that picture with hubs!
And enjoyed the beauty we live around!
p.s.

I got girl sunglasses...finally! I love going to Dillard's for sunglasses. They always have name brand's on clearance! (Not that I care about name brand, but who doesn't love getting $50-$100 sunglasses for $10-$15?)
p.p.s.

I'll be posting about the 4th next week since I am out of town working but I just have to say... I am grateful for this beautiful country that I live in. I am grateful for our freedom, and even more grateful for those who sacrifice and fight for our freedom!