I love the weekends that are spent with family! We got to hangout with Eric's family and definitely enjoyed ourselves! Oh and in case you were wondering, it snowed on and off all day Friday. kill.me.now. Or give me warm, sunny weather. Anyway..... back to our weekend. We went shooting, of course :)
I do not have dumbo ears, those are ear muffs under the hood :)
Do you love our home made target? And the hot safety glasses? I had a lot going for me Saturday..haha!
Despite the freazing winds, we had a great time! This is my 3rd time shooting the hand gun, I got pretty close to the bullseye! I'm not as good as I was with the bow and arrows, or a 22. But for all the creepers out there, if you're as skinny as that board/paper, my aim will land a bullet in your body. Probably not the heart. But that's still scary, right?! :)
Thank you mom and dad Brinkerhoff (and Amy and the boys of course) for a great weekend! We love you !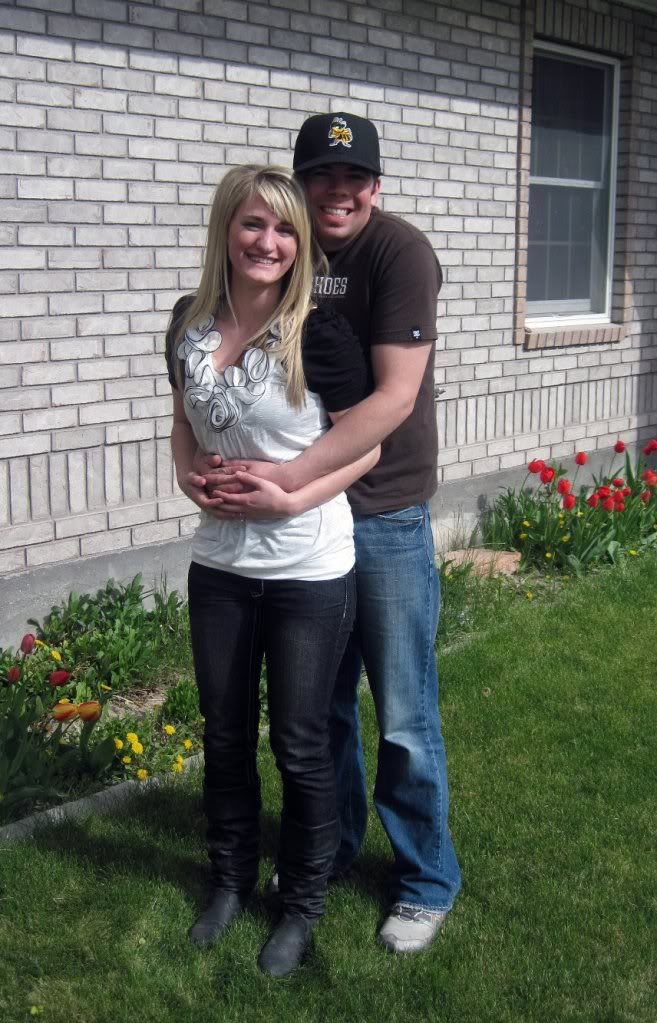 I hope everyone's enjoying their sunday! It's one of our favorite days of the week :) Oh and happy May 1st! May is my favorite month, you'll find out why in a couple days! ;)